As Executive Director, Airport Operations for Airport Authority Hong Kong (AAHK), Vivian Cheung is helping to drive the growth and evolution of one of Asia's busiest aviation hubs. She discusses new developments, the integration of new technology, and the importance of world-class dining and lounges as part of today's leading airport experience.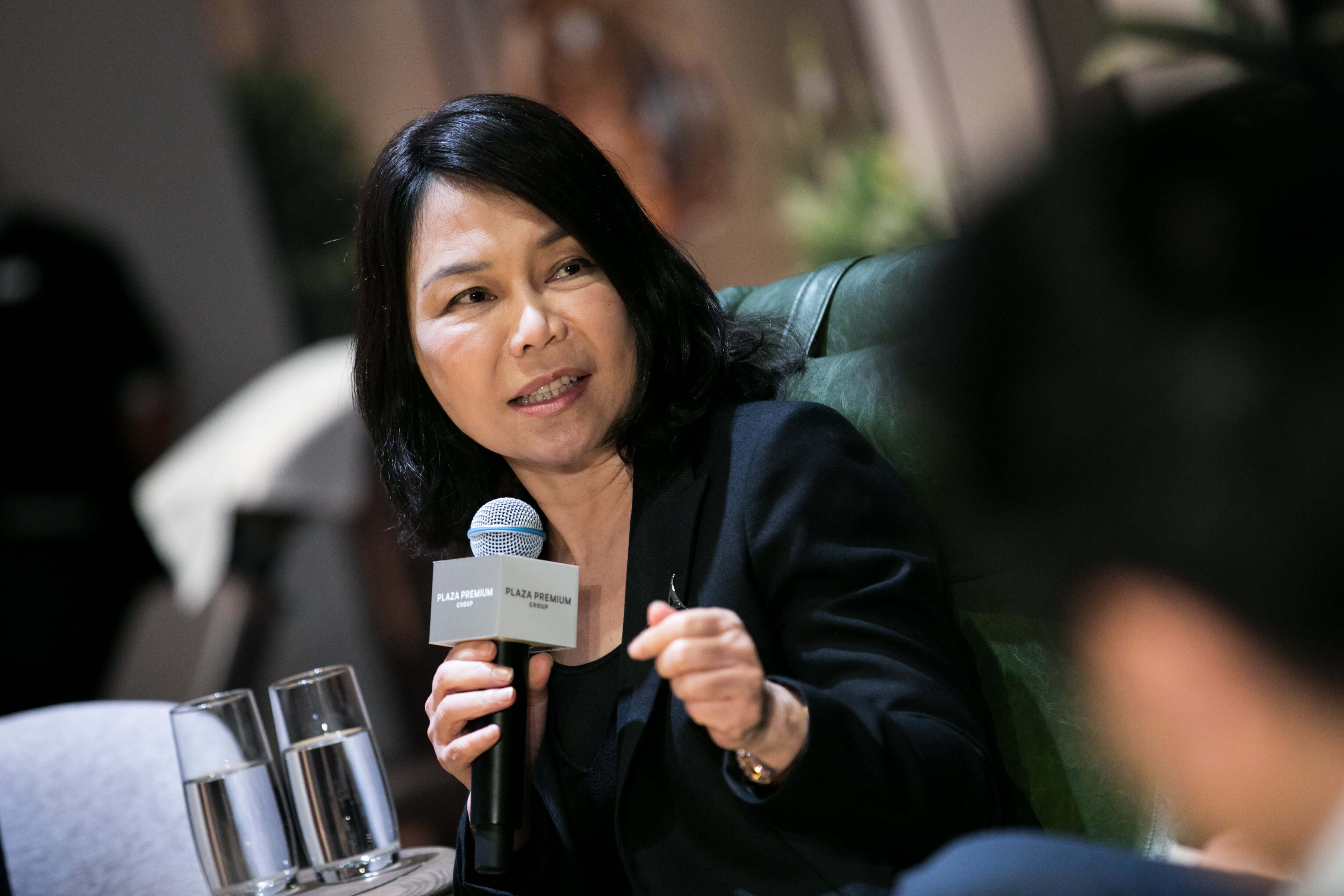 Airports around the world are increasingly becoming destinations in their own right; what kind of destination is HKIA and how is it evolving?
With the continuous development of passenger and cargo services, the expansion of the cross-boundary multimodal transport network, and the growth of commercial and other facilities around the airport, Hong Kong International Airport (HKIA) is transforming from a city airport to an Airport City.
To this end, HKIA is undergoing a series of revamping projects to upgrade its terminals with a fresh, modern new look and to provide passengers with additional facilities that better suit their needs. For example, the recently opened Terminal 1 Extension gives a more spacious environment and adds new check-in facilities. We are also redesigning the boarding gate areas into vibrant themed zones, and the East Hall in the restricted area is being expanded to accommodate a two-storey children's play area, a dedicated entertainment zone, and an open-air green garden. A new footbridge, Sky Bridge, connecting Terminal 1 and the North Satellite Concourse is currently under construction and will serve as a vantage point to enjoy the stunning view of our airport, including the construction of the third runway, which will be completed in 2024.
Finally, we are building SKYCITY, a 25-hectare world-class commercial development right next to the airport that comprises a range of retail, dining, and entertainment facilities, as well as hotels and offices. When it is completed between 2023 and 2027, HKIA will be poised to become a lifestyle and entertainment hub for both local residents and overseas visitors.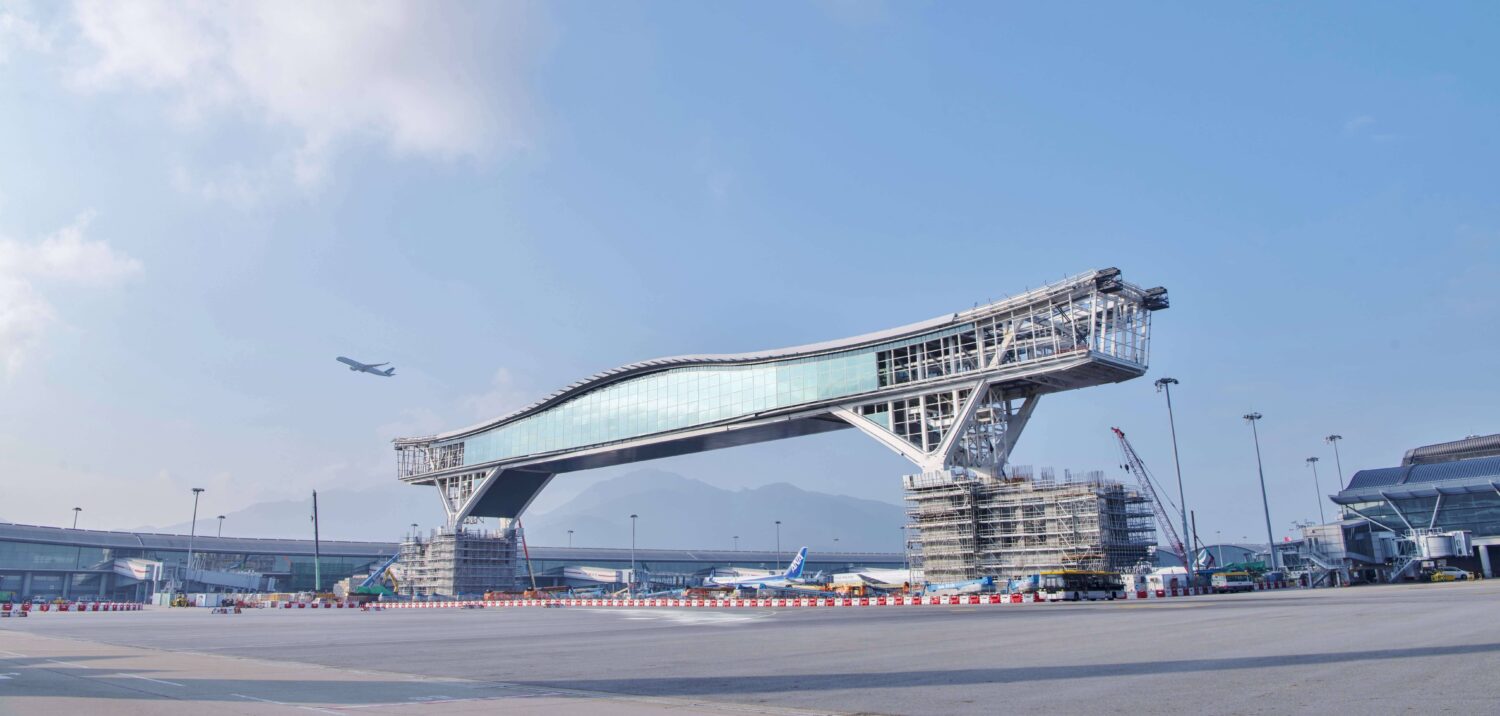 HKIA has some captivating lounges, including some of the region's best pay-in spaces, operated by Plaza Premium Group. How are these lounges changing the airport experience and the way travellers perceive time spent at the airport?
The luxury and comfort offered by lounges help HKIA further elevate the passenger experience, which is particularly important for airlines' premium customers and business travellers. Lounges like Plaza Premium First are not only where travellers can catch up on their work, but also take some time out from their packed schedule to unwind with a shower or to enjoy a delicious meal. The recently opened lounges by Gate 35 and Gate 60 also offer views of the tarmac and new experiences made for all kinds of travellers. Outstanding shopping and dining, as well as this lounge experience, help shape HKIA from an intermediate stop in passengers' itinerary into a memorable part of their journeys.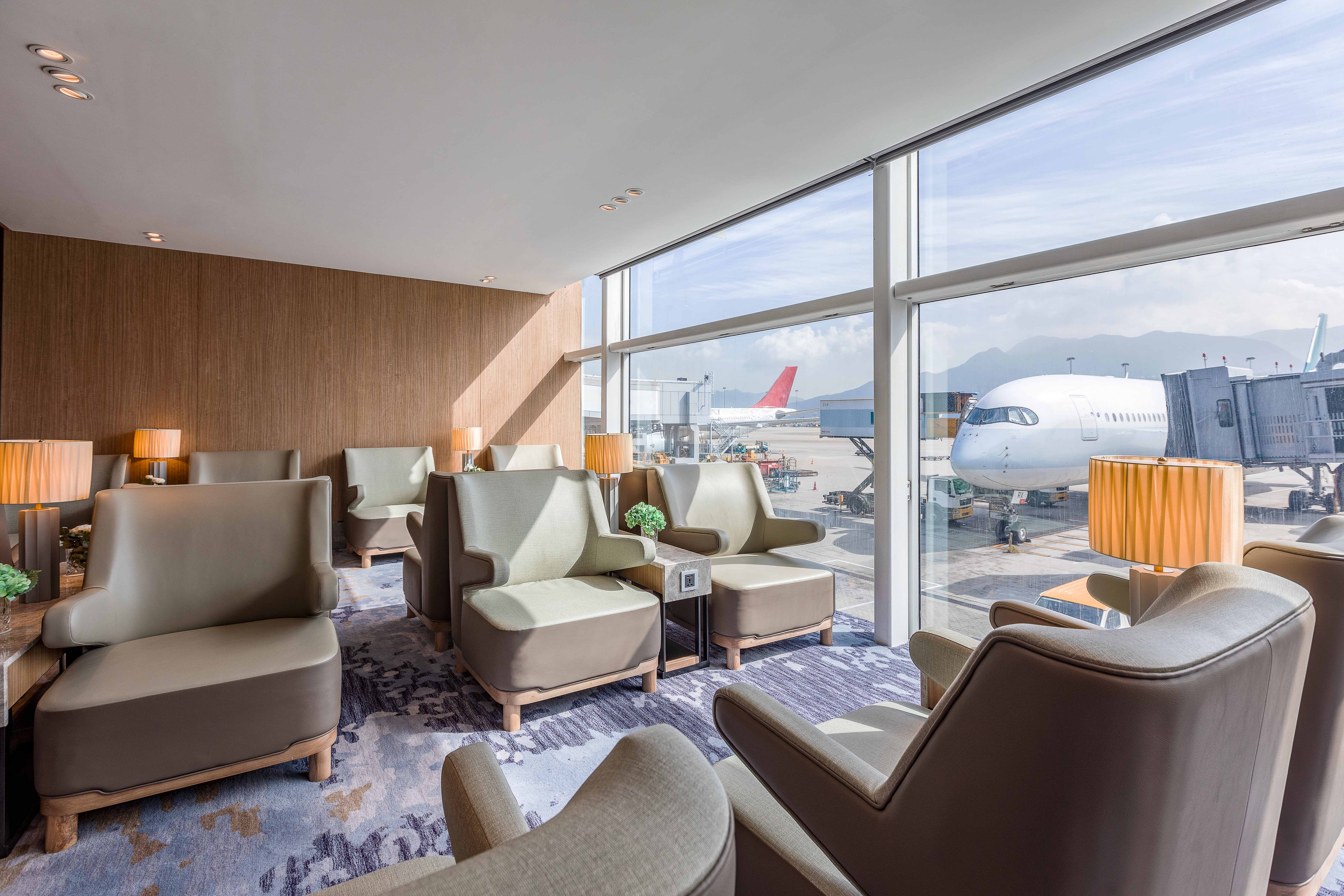 How important is the airport's shopping and dining scene to contemporary travellers?
Shopping and dining are essential to the overall airport experience, and we strive to make a difference. In addition to continuously diversifying our retail mix, we have focused on meeting passengers' needs for a more hassle-free and personalised shopping experience. The airport's duty-free shops feature new retail concepts such as an interactive make-up corner and a digital bar for complimentary cocktail tasting. We have also introduced an online airport retail platform, HKairportShop.com, which carries airport-only products and provides free delivery service to several destinations, while shopping ambassadors give passengers personalised recommendations and help them create customised shopping and dining itineraries. Hong Kong is food heaven and HKIA is also famous for its culinary choices. We have many Michelin-recommended restaurants and a wide array of international cuisines available, while the East Hall food court operates around the clock, serving the increasing number of red-eye flight passengers.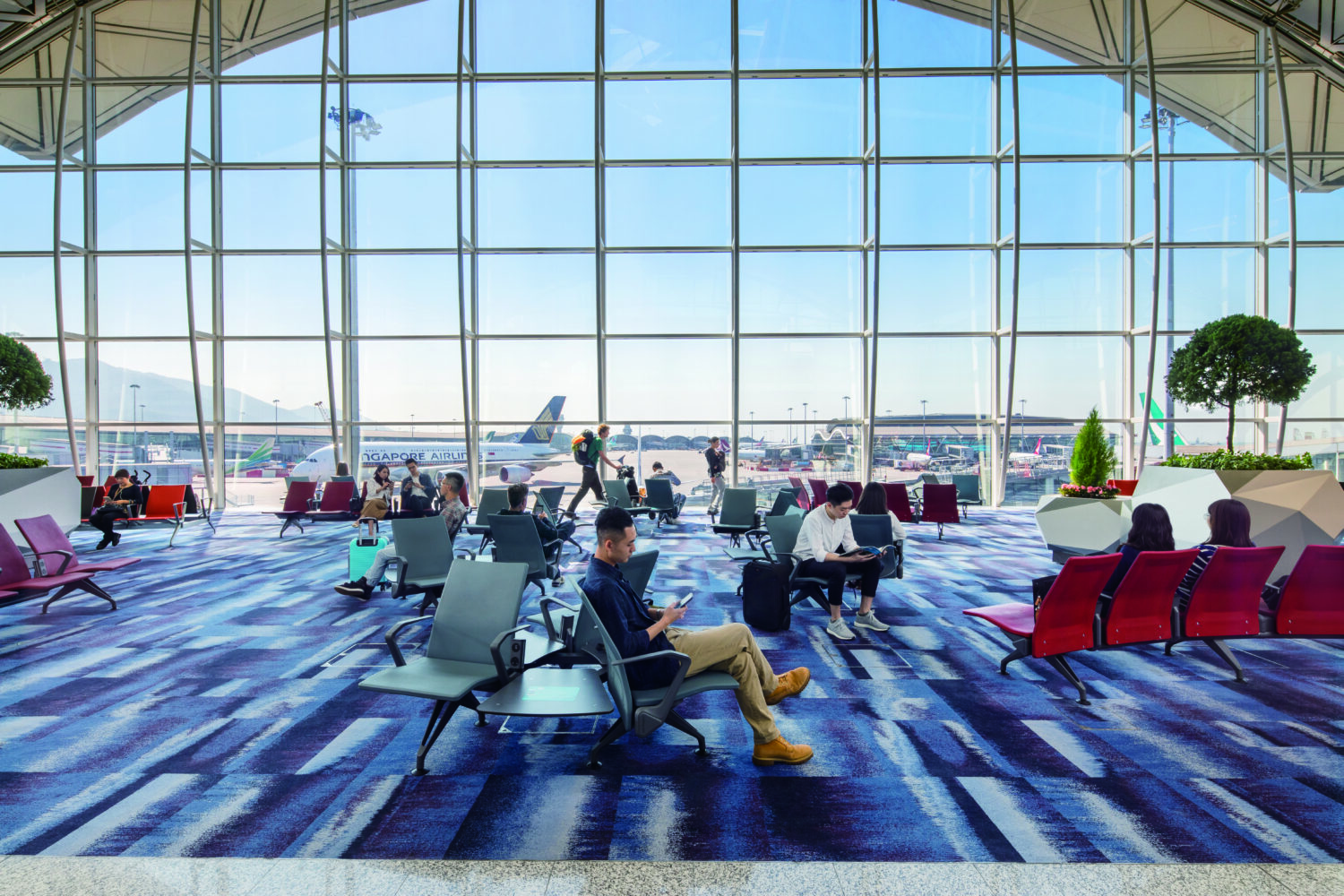 Travellers are connected more than ever before; what technology initiatives will we experience at HKIA?
Aviation development will be very much shaped by technology, as well as the demand for seamless, personalised services. HKIA has been using and developing various technologies with the aim of providing passengers with a pleasant travel journey from the kerbside to boarding gates, or even before they set foot in the airport. Passengers can now use self-service facilities to complete the entire check-in process at HKIA, while biometric scanners employing facial recognition technology are deployed at checkpoints to verify identity, increasing our security and efficiency.
Very soon, single token travel from check-in to boarding will be introduced. Biometric technology will be used to capture the digital identity (or token) of the majority of passengers at the first point of identity or document verification so they can walk straight through different checkpoints afterwards without having to show travel documents again.
Our free mobile app, HKG My Flight, helps guide passengers throughout their journey at HKIA by providing real-time flight information and boarding alerts, indoor wayfinding aids with augmented reality, airport parking booking, and even in-app translation of airport signage. When the app is paired with MyTAG, the smart luggage tag developed by AAHK, it will notify arriving passengers when their baggage is ready to be collected at the baggage reclaim. Leveraging big data analysis to gain a deeper understanding of travellers' needs, preferences and behaviours, we are able to create tailored commercial experiences to meet customers' changing needs while, behind the scenes, more extensive use of automation, artificial intelligence, data analysis and the 5G network will also help bring our services and facilities to the next level.
HKIA has been listed again in the Skytrax World's Best Airport's top 10 list; give us three key attributes that make the airport one of the world's best.
The first would be extensive worldwide connectivity. Sitting at the centre of Asia,
Hong Kong enjoys an enviable geographical location within a five hours flight of half of the world's population. Through continuous expansion of our flight network, today one can fly directly to 220 destinations with about 120 airlines from HKIA. This extensive network, coupled with a busy flight schedule of over 1,100 take-
offs and landings each day offers passengers great travel convenience. We have also taken advantage of being at the heart of the Guangdong-Hong Kong-Macau Greater Bay Area and developed excellent connections to the region with an intricate network of cross-boundary, multimodal sea and land transport.
The second reason would be the shopping and dining. As you mentioned, HKIA's exceptional dining offerings have been recognised by Skytrax for delivering the "World's Best Airport Dining Experience" 10 times, and in 2019, AAHK also claimed the "Airport Operator of the Year" award at the prestigious DFNI Frontier Awards after beating out a strong field of competing airport operators worldwide. The third reason would be efficiency. The latest technology is used to maximise operational efficiency and bring a pleasant and hassle-free airport experience for passengers and to this end, HKIA has received the "Top Asian Airport Efficiency Excellence Award" from the Air Transport Research Society nine times.